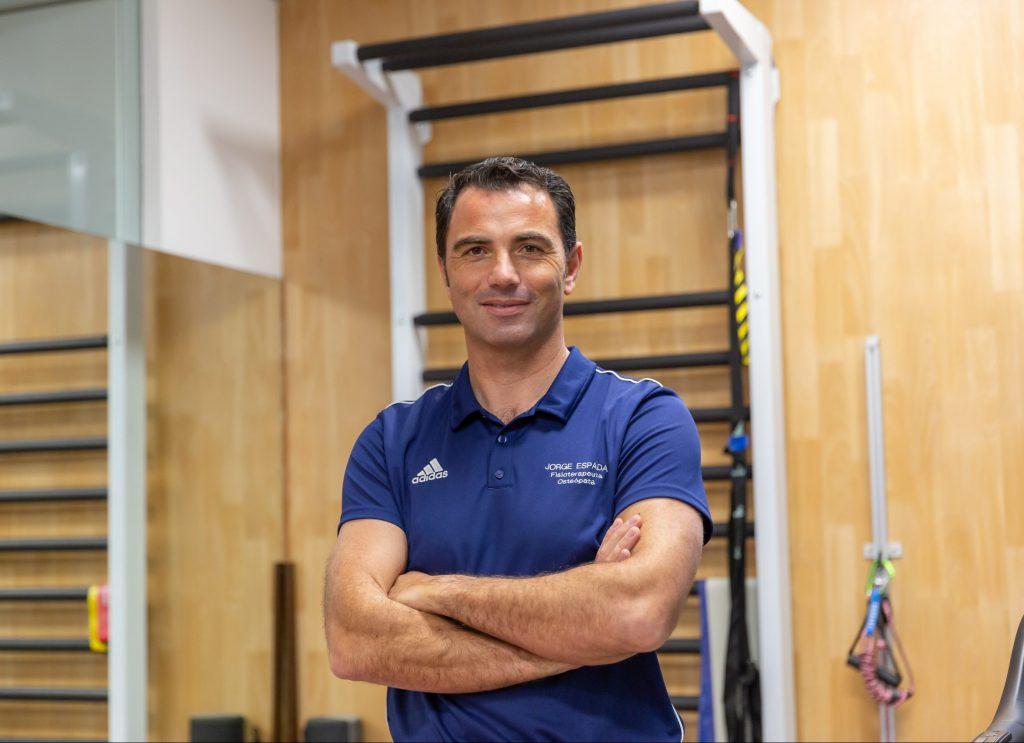 BSc (Hons) Physiotherapy at Seville University in 2002 and BSc (Hons)  Osteopathy at the EOM (Escuela Osteopatia Madrid 5 years based in BSO). MSK Ultrasound physiotherapist. Clinical Director in physiotherapy centers at Gibraltar and Spain.
Jorge, as Clinical Director at Midtown Clinic, has created a specialized Centre in High sports performance and rehabilitation for diagnostics, prevention, and treatment of sports injuries.
Jorge has over 20 years of experience in sports injuries back conditions and manual therapies for spinal cord and neurological diseases.
Jorge is one of the few physiotherapists to be dual-trained in both Spain and UK, in musculoskeletal sonography and uses diagnostic ultrasound to diagnose muscle, ligament, tendon, joint, and nerve problems. He also uses ultrasound to carry out guided soft tissue minimal invasive techniques like EPI or to assist orthopaedic surgeon team for the injections of Platelet Rich Plasma (PRP) and joint injections/aspirations. 

Has a vast experience in musculoskeletal treatments having worked in wide spectrum of settings from acute injury of sports teams and A&E ,  through to complex chronic pain conditions.  He has a special interest in tendon injuries particularly the Achilles and patella tendon and shoulder injuries, for example frozen shoulder and rotator cuff tears.
Has introduced new technologies in sports rehabilitation as eccentric training, isonertial (RSP squat, conic pro), Compex neuro- electrostimulation, super inductive techniques, High intensity Laser, radiofrequency, percussion therapies.
Official physiotherapist for Soto tennis Academy, Jason Floyd´s Golf Academy and Gibraltar Island Games, Has worked for Gibraltar national Rugby Association, Europa FC, Spanish national Triathlon, world championships of Kitesurfing.