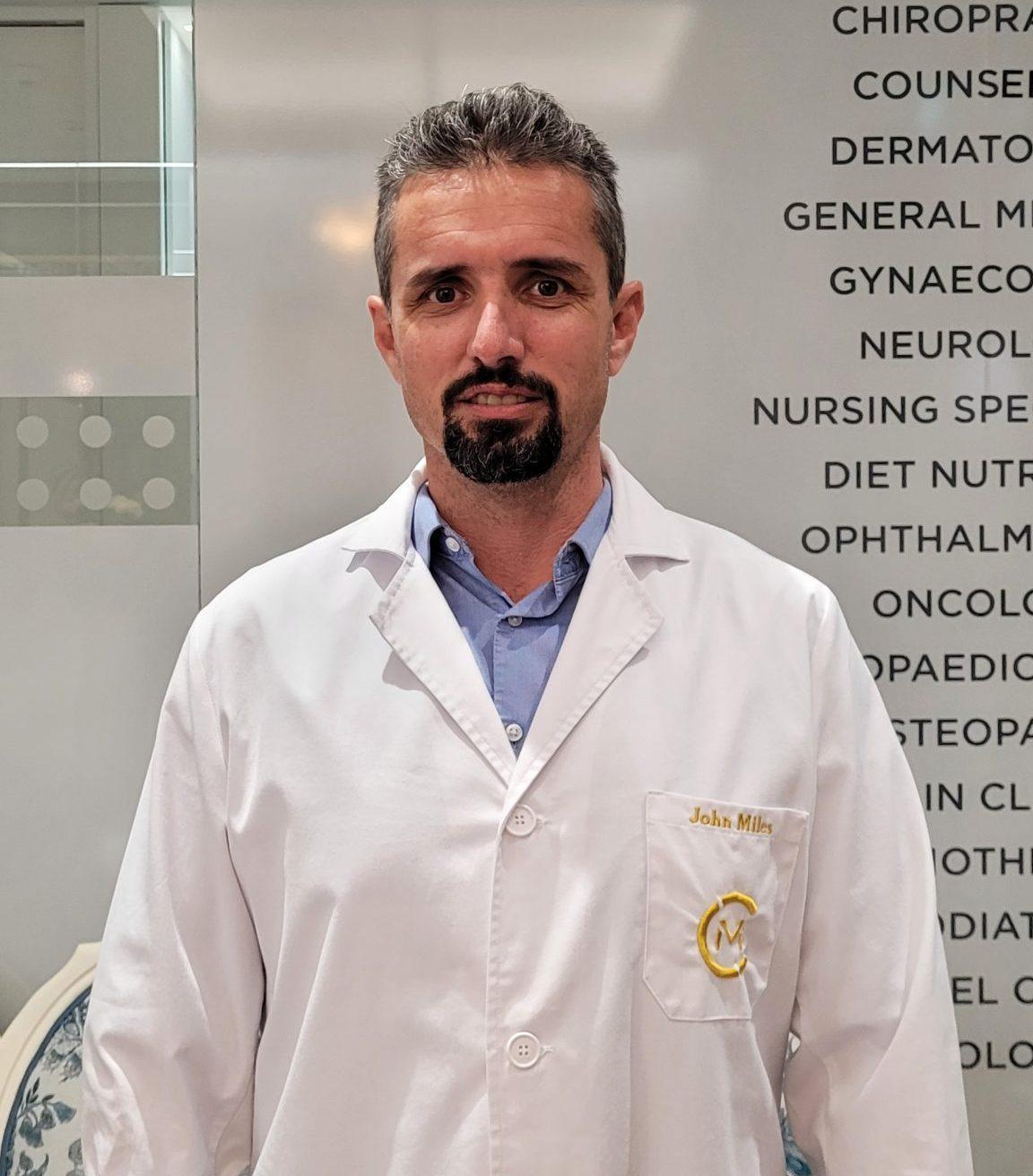 John Miles qualified with a BSc Podiatry from Queen Margaret College in Edinburgh in 1998. Since 1999 he has worked in private practice now with over 20 years experience. He has also worked for the GHA and the Elderly Care Agency for over 10 years
Orthotics/Insole is an area that interests him, and he has attended many conferences in UK and Canada. Orthotics correct the way a person walks to relieve foot, knee, hip and/or back pain. Orthotics are constantly changing and updating in the technology and techniques used for their production. Due to this he also make use of some of the best and most technologically advanced orthotic laboratories around the world(UK, USA and Canada).
In addition to orthotics he also uses soft tissue release techniques and provides stretching and self help techniques.
Each patient is given a treatment plan and in many cases it may incorporate use of the extensive list of practitoners available to the Midtown Clinic for full relief. For example combination of treatment with a physiotherapist, osteopath or chiropractor for short term relief of the pain. Followed by orthotics for long term resolution/prevention of the recurrence of sports injuries or foot, knee, hip or back pains.