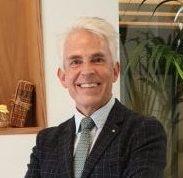 Urology specialist trained in the University of Müster, Germany. He has worked and collaborated in clinics in France and USA
30 years experience . Operations (in and outpatient surgery): Vasectomies, circumcisions, hydrocele, ultrasound, prostate biopsy(amongst others) performed in Gibraltar.
Incontinence treatment: Complete work-up including cystoscopy and urinary flow. Latest treatment available for women without surgery on an outpatient plan.
Fertility work up: Hormone profile, ultrasound of testicles, sperm analysis. Experience from running outpatient clinics in university hospitals for erectile dysfunction
Well man clinics: Including lab test, ultrasound, cancer prevention.
Sexual therapy
Anti-aging concepts
Children and women also treated, operations on babies also possible.
Co-operation with major renowned clinics Europe-wide have been established to facilitate the best possible/available treatment. Actively involved in clinical investigations on prostate cancer, coordinating Europe-wide amongst other activities during his research.