Orthopaedic Surgery Specialist
Dr Ignatios Chatziandreou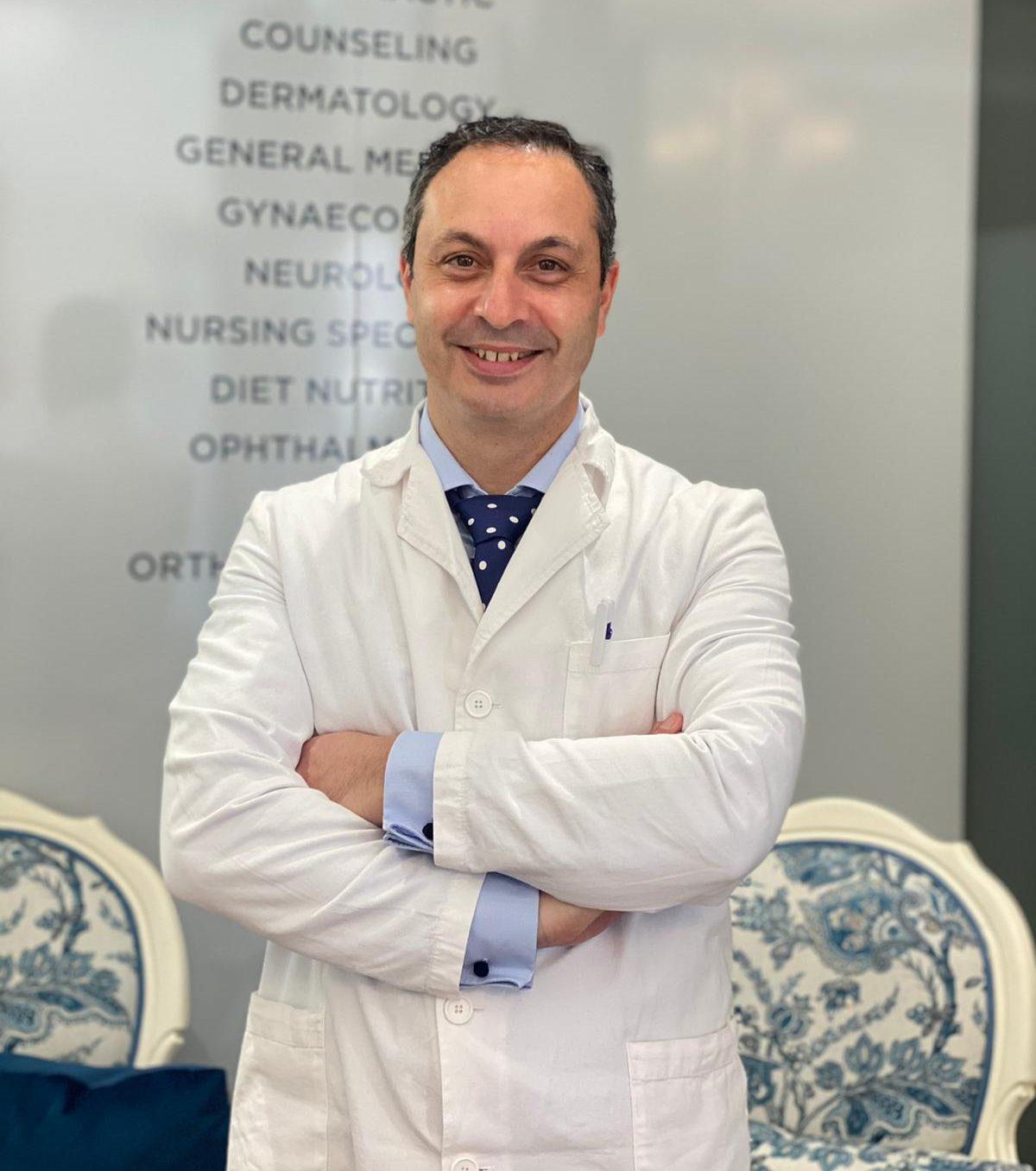 Dr Ignatios Chatziandreou, orthopaedic surgeon who specialises in hips and knees.
He was born in Athens, but he also has German nationality. After graduating in Greece, he began his university studies in Germany. From 1995 to 2002 he studied Medicine at the Justus Liebig University in Giessen.
He received his PhD (cum laude) in 2005 on the theme: "The long-term results of conservative therapy successfully concluded with Fettweis splints in hip dysplasia and dislocation type III and IV Graf".
He began his professional career as a resident doctor at the Klinikum Dortmund orthopaedic clinic in 2002. In 2003 he moved to the Traumatology Surgery Clinic at the Bethesda Essen Ruhr Hospital. A year later he returned to the Dortmund Orthopaedic Clinic where he worked for twelve years. In 2009, he obtained a specialisation as a traumatologist and orthopaedic surgeon. He continued his career as an assistant and, since 2011, has been head of the Traumatology department in the Endoprosthetics department of the hospital.
His experience includes more than two thousand primary knee and hip prostheses and more than 300 knee and hip replacements.