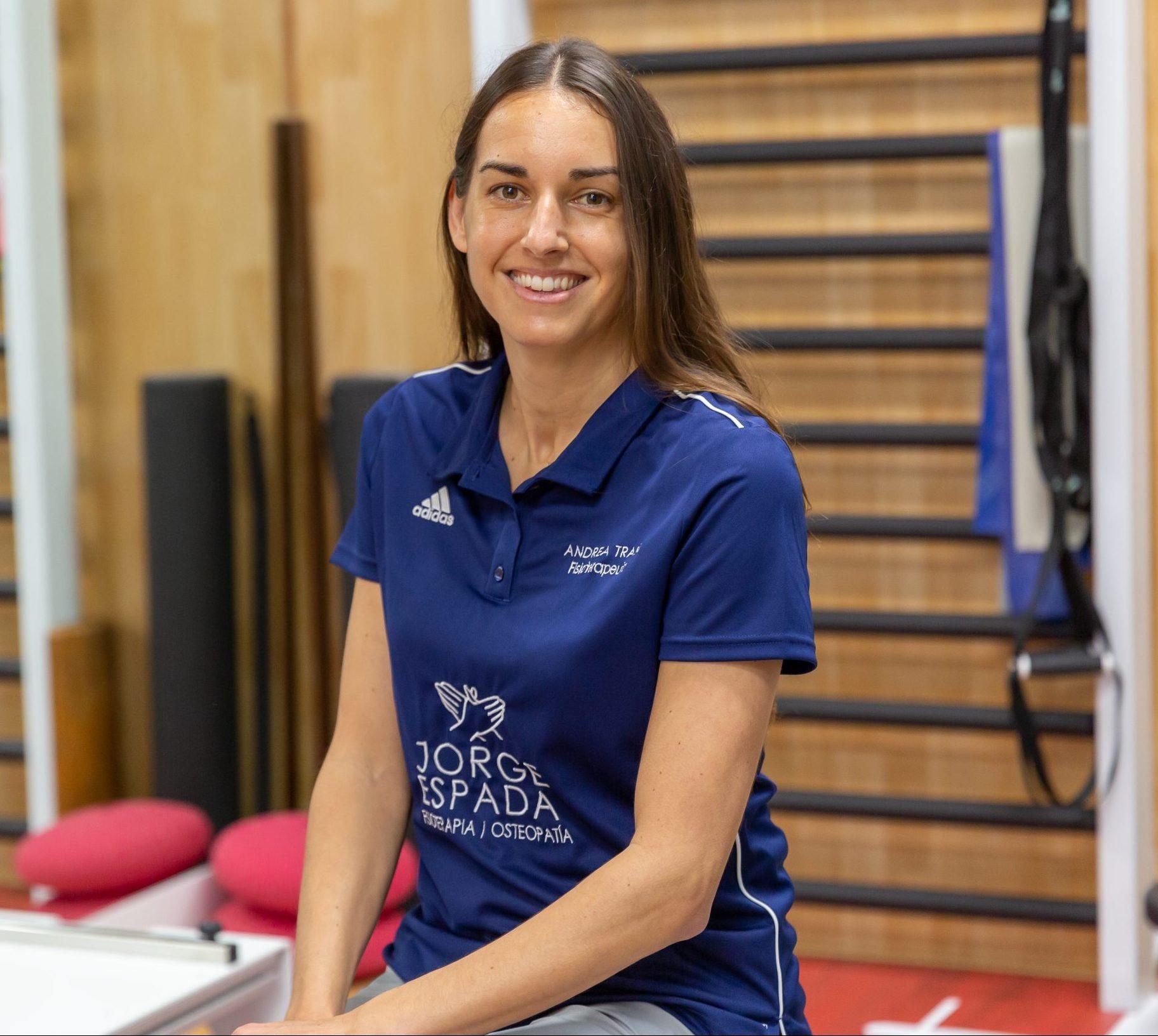 Andrea graduated with a Bachelor's Degree in Physiotherapy from the University Rovira y Virgili of Reus (Tarragona, Spain). She later completed a Postgraduate in Sports Physiotherapy at the University Gimbernat of Barcelona.
After training in different physiotherapy techniques like neurodynamics, Andrea has grown an interest in postural consciousness, practising Global Posture Re-education (GPR) and specialising in women's pelvic health. This helps improve women's quality of life at any stage in life, particularly pregnancy and postpartum. She has undertaken specific perineal physiotherapy training to help patients during pregnancy and after childbirth, and as well to prevent and treat any pelvic floor disorder: urinary incontinence, prolapse, pain with intercourse (dyspareunia), vaginismus, pelvic pain, diastasis.
Aswell as carrying out her physiotherapist consultations Andrea can also be found in the gym room giving rehabilitation sessions, and therapeutic and functional exercise.
Andrea has been working with Jorge Espada in both Gibraltar and Sotogrande for nine years. As a passionate physiotherapist, she continues her training to ensure accurate diagnosis and treatment for her patients. Always with a personal touch.